It doesn't matter what type of food that you like as this chef can cook recipes from all over the world, as well as:
Here is the chef's YouTube channel is 'Home Food Buzz' or at https://www.youtube.com/c/homefoodbuzz and this is where you will be able to watch cooking of many recipes from:
Italy
France
China
Great Britain
This chef began a career working in restaurants in 2009. The culinary journey began in Melbourne, Australia and then moved to the United Kingdom in 2011. This chef has worked in Italian restaurants, British pubs, and 4-Star hotels.
Vegetable Chow Mein
If you are a vegetarian, there is a beautiful video of Vegetable Chow Mein which this picture comes from.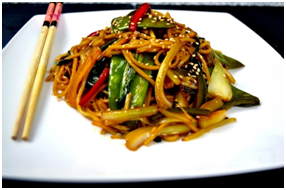 This is a quite popular dish and it is quick as well as easy to make. For this delicious Chow Mein, all the vegetables need to be chopped and prepared before beginning. Everything happens very fast when the vegetables are already prepared. Vegetables take longer to cook so each is added one at a time and each is cooked for 45 to 60 seconds before adding the next vegetable.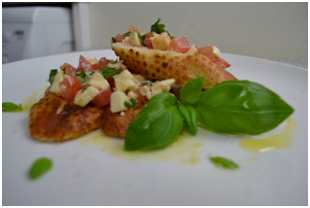 Bruschetta is antipasto direct from Italy, consisting of grilled bread that has been rubbed with olive oil, garlic, and salt. Today the chef has used mozzarella cheese, tomato, basil, and mozzarella cheese topping but also can use vegetable, cured meat, or beans. It's very simple but delicious.
Mutton Curry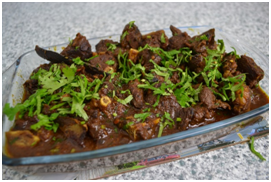 This is a curry dish from India. It is made from mutton and vegetables and created first in Bengal. Another version of this dish, Railway mutton-curry originated during the colonial-era with the British Raj. Ingredients of mutton-curry consist of mutton, onions, spices and of course tomato.
Discoveries
The best discoveries that some people will make on this YouTube site is how you can follow these cook recipes and then serve them to guests making them think you are the best Chef in the world. Another thing that this website shows is how many dishes from other countries are so easy to prepare. In fact, most good chefs know all the short-cuts – like preparing all the ingredients before starting to cook.