Brunch hunting would always be my top things to do when I am traveling around in other countries. Traveling to Bali who is the heaven of tropical brunch that also goes viral on social media has motivated me to pulled up a list of brunch place I should visit. As I arrived in Bali and try out several viral places, I personally think that some of the viral coffee shop/restaurants in Instagram are not all worth to try, so I manage to do a little bit walk and start pulling my own list based on the interesting cafe I passed by in the road.
So, one day I manage to pass The Junction House because of its strategic location just across The Seminyak Square. Took a look at their menu in the front and YAS! My first impression would be they have picked a nice selection of brunch that invited to try. Walked into the cafe, the atmosphere is really nice! They have a good choice of music selections and interior is definitely on point.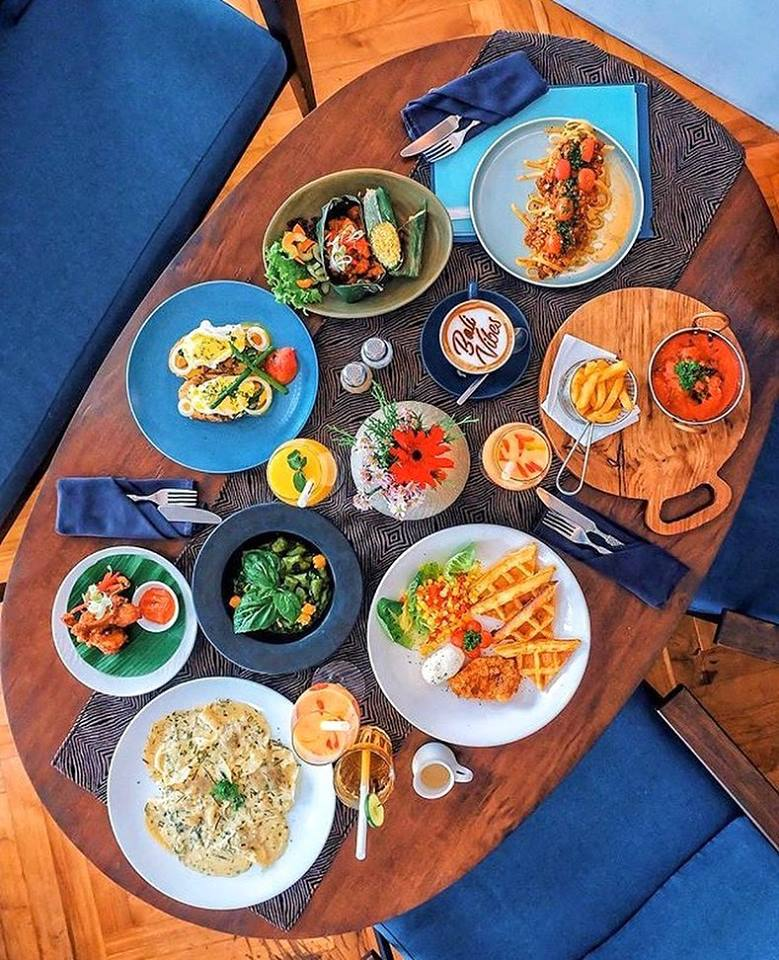 Ordered their Chili Scramble Egg and Chicken Waffles because it looks so much inviting with additional some sweets to share with my partner, a French Nutella crepes. We also had their vegan spirulina smoothies and impressed with the nice words they manage to put in the coffee, says Bali Vibes. It just reminds me again that hey I am in Bali right now and should have a nice holiday here and enjoying the summer tropical breeze!!!
Food arrived and we couldn't be happier for what we got on the plate, it was totally the best brunch we had so far in Bali. Not to mention the fresh ingredients, the quick service and also the generous portion and the most important one is the taste!!! DELICIOUS!!!