When you are planning for Food Tour Charleston then you will find plenty of delicious restaurants and cafes serving a variety of food there. Following are few delicious foods that you will get here.
1. Rock shrimp salad
During your next Food Tours Charleston, you should not miss testing rock shrimp salad, which is not only delicious, but very healthy food too. It is also dressed with Carrot-Ginger Vinaigrette, which gives an interesting flavor.
2. Duck Club with Duck fat fries
Visit Tattooed Moose during your next Charleston Food Tour where you will get the best sandwich with so many mouth-watering ingredients.
3. Natural Chicken Caesar Salad
If you are looking for a classic appetizer then visit Five Loaves Café to test their delicious chicken Caesar salad.
4. Charred Grilled Oysters
Charleston Food Tours will remain incomplete until you visit Leon's Oyster Shop to test typical oyster dish.
5. Pumpkin BBQ Pork Eggs Benedict
If you want to start your day with an ideal brunch meal then you may visit The Rarebit in Charleston to relish this dish.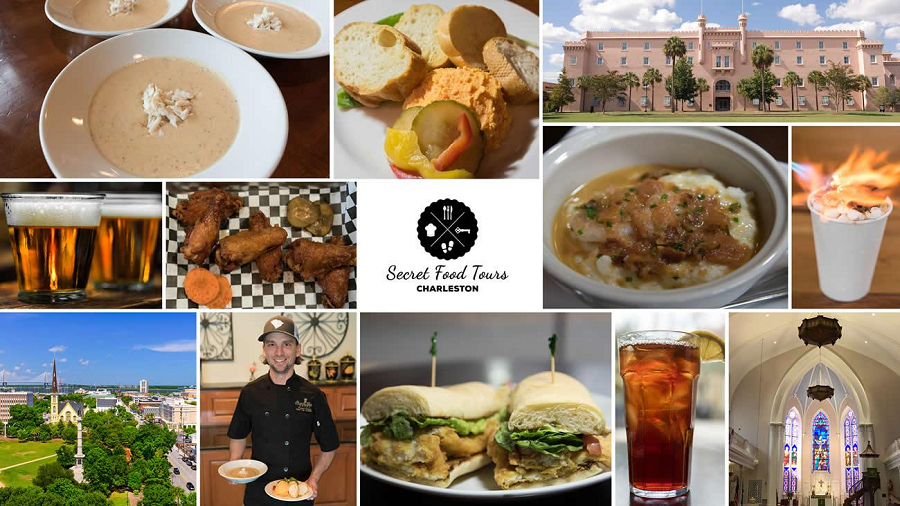 6. Okonomiyaki
Visit Xiao Bao Biscuit and try Japanese cabbage pancake, which is much healthier than any typical pancake that you are familiar with.
7. Lobster Roll
If you are fond of eating Lobsters then eat Lobster Rolls at 167 Raw during your visit to Charleston.
8. Nachos
If you are above 21 then visit FUEL to eat nachos and also sip Painkiller drink to enjoy your food.
9. Big Nasty
Visit Hominy Grill a big meal with classic southern fried chicken with gravy sauce and cheese to fill up your belly, if you are hungry.
10. Shortcakes
Want to try some tasty cakes then visit Callie's Hot Little Biscuit where you will find excellent cakes at a very low price.