When you're a large northern city with a gritty industrial past, how do you celebrate your heritage while openly embracing 21st century design?
Manchester makes it seem so easy, the usi21st-century creativity of its people to turn its former industrial architecture into spaces for contemporary living. Nowhere is this more evident than in the sleek bars in former commercial and public buildings, which now make Manchester's night-life the envy of the world.
Here are three of the best.
Bewitching Atmosphere
Cocktail specialist chain The Alchemist makes itself known to discerning visitors through several magical venues in the city. While each location is unique, common to all is the fact that the interior design is always subtle and intriguing.
In The Alchemist's New York Street bar, for instance, windows glimmer, mysterious bottles shimmer, plump sofas hug the visitor and the dark wood panels and furniture hint at country houses – or enchanted boarding schools, perhaps?
Situated in the heart of Manchester not far from the magnificent Portico Library, this Alchemist venue is bright by day, and on the intimate side of dark by night. That's perhaps the best time for settling down in its theatrical atmosphere to savour smoking cocktails with names like Corpse Reviver, or the somewhat more wholesome Beyond the Kale.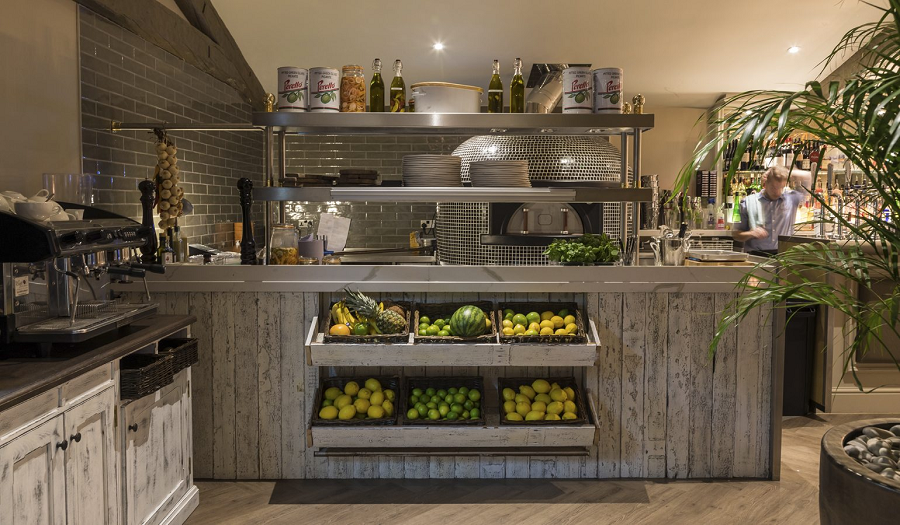 Historic Heart
Not too far away is Manchester's famous Northern Quarter, the location of historic warehouses, Georgian artisans' homes, Victorian and Edwardian commercial offices and iconic pubs. It's also the home of Indie shopping mecca Affleck's Palace; and, increasingly, outstanding bars and eateries.
One such is Science & Industry, the aptly named upstairs bar at Cain & Grain on Thomas Street. There's a swaggering speakeasy feel to the custom leather upholstery, with some clever local touches such as the bee design on the wallpaper – a nod to Manchester's industrious nature and people.
The industry connection is not just for show, either – ongoing workshops with the University of Manchester's chemistry department continue to push the boundaries of the mesmerizing cocktail blends served up by the Science & Industry bar's skilled team led by Massimo Zitti.
Innovation & Industry
There's more proud Mancunian heritage to be found at Spinningfields, a location of the globally famous John Ryland's Library and the People's History Museum. It's also one of Europe's most successful regeneration projects, and bars and restaurants play a key role in this thriving commercial sector.
Appropriately, the Spinningfield-based Artisan takes an innovative approach to food and drink, describing itself as a "kitchen and bar". When it came to creating a new ground-floor location especially for day-time clients, the venue chose the Dawnvale Group, the creatives responsible for The Alchemist's extraordinary venue in Media City, Salford Quays.
The clever amalgam of casual and formal in Artisan's ground floor decor draws the lunchtime crowds, with its warm parquet floor and glowing lighting. It's an astonishing feat to turn a massive industrial space into something so intimate. If rustic chic can exist within an urban space, Artisan epitomizes it.