Andhra Mess is a popular South Indian Restaurant located in Allen, Texas in the United States. They have established Andhra Mess with the goal to offer a delightful experience of the delicious, rich Indian Food to the people living in and around the Allen, Texas area. They launched in Irving November 2016 and with future to open in Dallas, Houston, and Austin.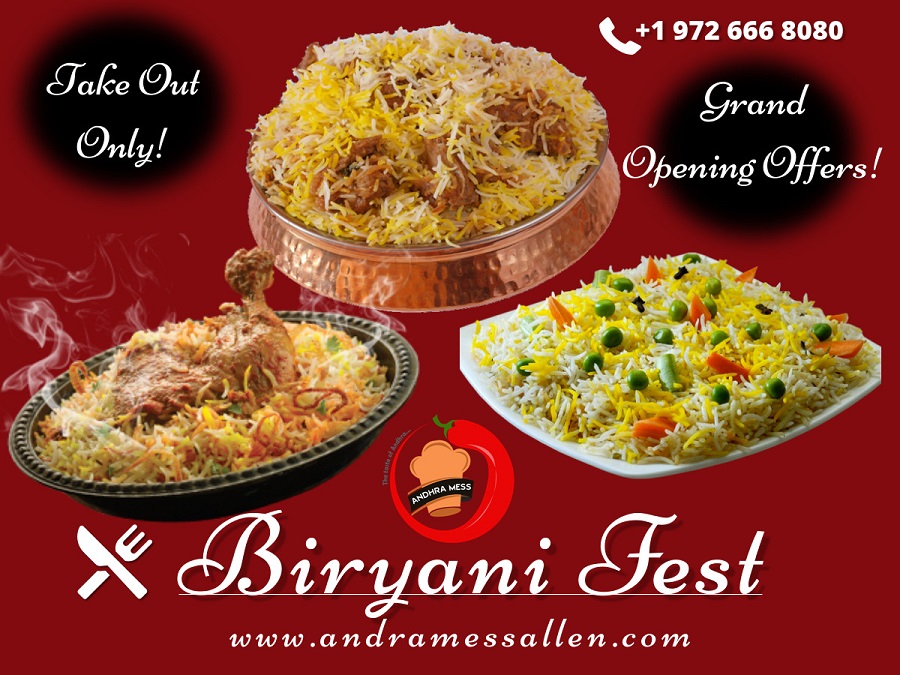 United States – Texas
To explore this beautiful, rich and full of tradition texture of Indian cuisine, they welcome everyone to get full of this Andhra Mess Indian Cuisine Food Services in Texas in the United States.
Recipes delicious
They only picked those recipes that are not only HALAL but the ones that are also mouth-watering and quite delicious. These recipes will all give your mouth that extra burst of tastes.
Moments unforgettable
Everyone knows that rice is the staple food of South Indian State but no doubt the Indian food tradition is not bounded just to spices but also to the hearts.
Menu
They provide an assortment of various foods to their valued customers. It doesn't matter whether you want breakfast or wants dinner; they have all the flavors, and spices, all the tastes in the hands of their chefs'. The menu has recipes made with spices and:
Chicken
Lamb
Seafood
Vegetarian
Rice & Biryani
Noodles
These are totally different from the popular Texas food of beef barbeque with world famous barbeque sauce.
Catering
They also have lots of items on the menu that are prepared for catering and lots of caterers. The Sambar Vada is the most ordered dish for caterers which is deep-fried lentil dumpling that is soaked in sambar or vegetable stew.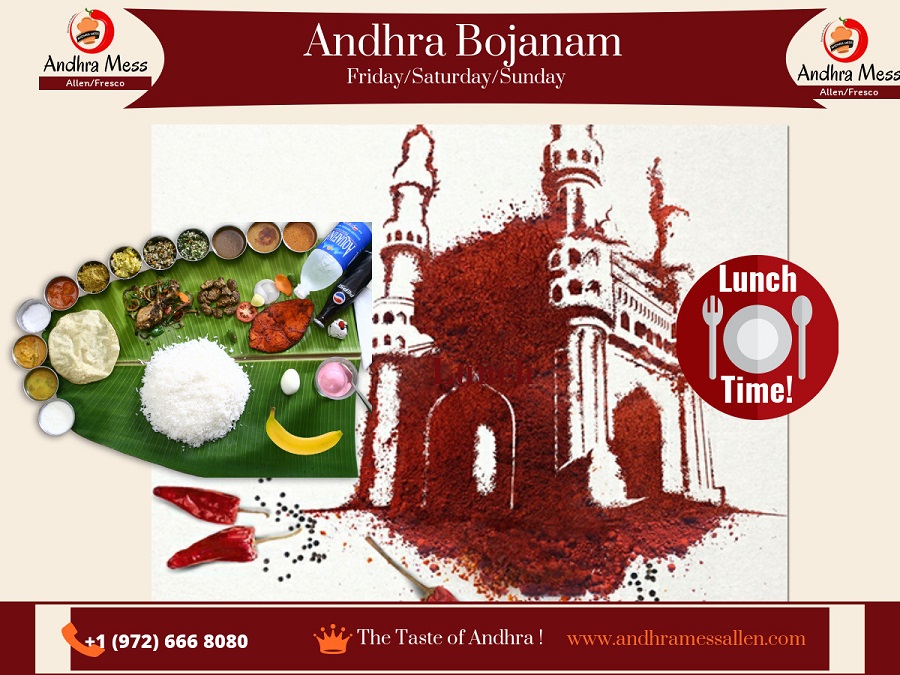 Pastry
Another favorite for caterers is pastry turnovers that are stuffed with peas, potatoes, cumin, and spices.
For true Indian food, go to Allen, Texas and try dinner!