The monk fruit, also known as Luo Han Guo, is a small green fruit, which grows mostly in South Asia and has a texture similar to the pulp of the soursop.
This fruit has been used for centuries by oriental medicine, mostly as a digestive aid. At present, it has become popular as part of diets, thanks to its use as a sweetener for food and beverages.
The sweetener based on monk fruit has become popular as one of the most viable alternatives when looking for a substitute for traditional sugar, without this means renouncing the pleasant sweet taste.
Monk fruit sweetener keto
The keto or ketogenic's diet is based on a healthy control of hydrate intake, in favor of the creation of ketone bodies using the fats present in the body, in order to replace the glucose, so generating a new and healthier way to produce energy that in turn works to burn fat.
The extract of the monk's fruit is up to 200 times sweeter than regular sugar, which is very convenient because it offers the same sweetness of refined sugar but without the calories.
And not only those who have adopted the ketogenic's diet as part of their nutrition regime can take advantage of the sweetener of The monk fruit, as it is also beneficial for people diagnosed with diabetes because it does not alter the glycemic indexes.
Monk fruit vs Stevia
There is an infinity of options in the field of sweeteners that seek to replace traditional sugar, but those that stand out and attract the attention of users are those based on Stevia and, more recently, the monk fruit.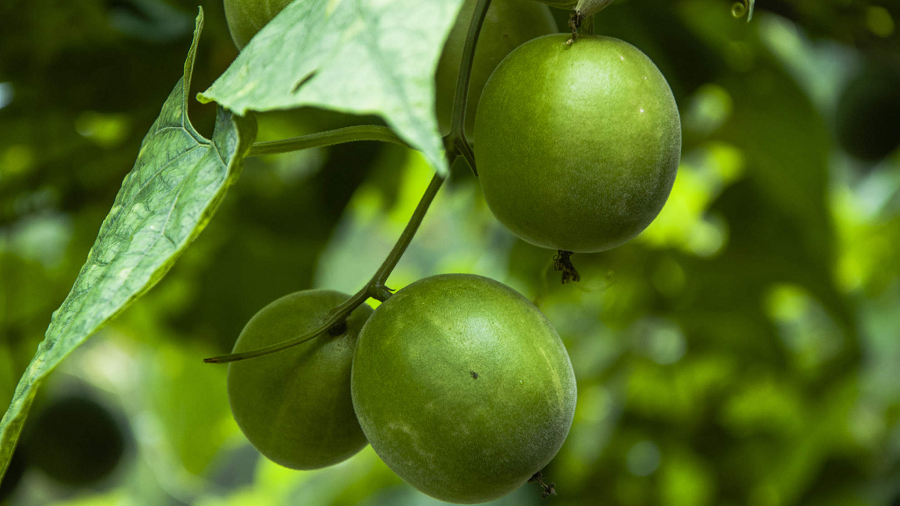 Although both sweeteners have similar characteristics, each has its advantages and disadvantages:
Monk fruit vs Stevia

The monk fruit has no calories or carbohydrates, therefore it is safe for children and pregnant or lactating women.
Stevia is used in multiple presentations and its low-calorie content helps in weight loss.
The monk fruit helps acts as an antioxidant.
Stevia does not raise blood sugar.
Both can be obtained in liquid, granulated or powder presentations.
The monk fruit is difficult to grow and import since it has a short shelf life in its fresh state.
Stevia products tend to be more expensive than the rest of the sweeteners.
The monk fruit leaves have a sweet fruity flavor.
Stevia often leaves a bitter aftertaste that has generated detractors.
Monk fruit powder conversion chart
The monk fruit in its presentation in powder has the same equivalence as the refined sugar so that 1 cup of sugar equals 1 cup of monk fruit in powder; while 1 cup of monk fruit is equal to 2/3 cup of granulated Stevia.
References
Kris Sollid. WHAT IS MONK FRUIT? | foodinsight.org
Michele Lagalla. FRUTO DEL MONJE, UNA DULCE Y SANA ALTERNATIVA | cocinayvino.com
Redacción EcoNoticias. FRUTO DEL MONJE: EL EDULCORANTE QUE COMPITE CON LA STEVIA | ecoticias.com