Egg-Less is the handy tool for cracking the eggs for your daily breakfast or dinner. It is the easiest and mess-free way to crack the eggs. With the tool, you don't need to worry about getting egg down the side of your bowl or on the countertop after cracking it. The tool ensures all the egg from every egg you crack gets into the bowl. In short, No more mess when cracking eggs.
Story Of Egg-Less.
Egg-Less was created in 2015 by Gino Mazzenga to reduce the mess that gets made in the kitchen all over the world during cooking and baking. That's why Egg-Less made to prevent mess wherever possible.
It takes creator a while, but after a few years of design and development, Creator has finally invented a solution to this age-old problem. It's going to save you having to clean the outsides of bowls and your countertops. And it's going to save you wasting any egg.
It is a simple fix and the best idea.
How Egg-Less Works?
The main purpose of developing this tool is " Get all the egg where you need it".
Egg-Less effortlessly grips the edge of any shaped bowl or container and creates a second edge inside the bowl. That's the ideal solution for cracking eggs. This will result in getting both the yolk and egg white (albumen) in your bowl where you exactly want it.
There is no chance of dripping over the edge or spilling onto the countertop like it would if you used the normal rim of bowl or container for cracking.
Egg-Less can also be used as:
A Spatula – You can use Egg-Less tool like a spatula to take smoothy scoop cake mix and other contents out of a bowl for baking.
A Pastry Cutter – Egg-Less can also work as a pastry cutter to cut shapes into your doughs ahead of baking.
That's why Egg-Less is an affordable essential ingredient for every kitchen. It is priced under $10 so that everyone can afford to have in their kitchen and It is a strong and simple solution that cuts out unnecessary mess during food preparation.
Is There Anything Else Like Egg-Less?
There are very few inexpensive gadgets to compete with Egg-Less. It works completely in a different way that no other device will work as well as Egg-Less to solve the messy egg cracking problem. And none of them are inexpensive and multi-functional like Egg-Less.
This tool can guarantee not to leave a sticky mess after cracking eggs. Egg-Less is priced under $10 per unit, to make it attractive and affordable for everyone.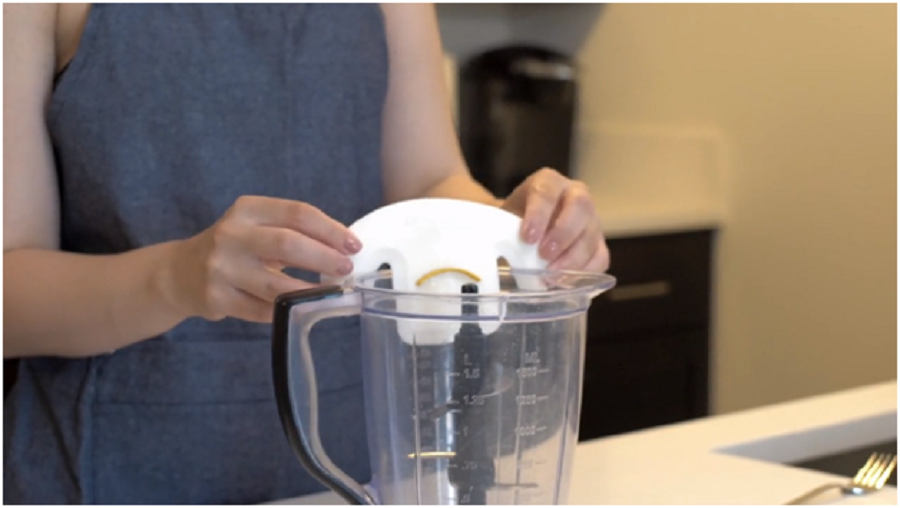 What Are The Benefits of Egg-Less?
It is structurally different from all other known devices or solutions.
Multi-purpose device (can be use as a spatula and pastry cutter).
Attaches to any shape of the bowl.
Redirects drip from cracked eggs into the center of the bowl, pan, blender or culinary container of your choice.
Very affordable to buy.
Easy to use and easy to clean.
Ergonomically fits to the inside of a mixing bowl or container.
It will reduce the time of unnecessary cleaning works.
Final Thoughts
It might only be a few seconds each time, as long as you can easily find a cloth that is, but over time that's going to add up to a lot of unnecessarily wasted time. Life is too short to be wiping up dripping egg mess when you don't have to and with Egg-Less, you don't have to. There is no mess, so no time gets wasted.
The Creator Gino Mazzenga and the team need some support for funding to help with production and marketing. So, you can help them by visiting their official page.