A meat grinder may not be a kitchen appliance commonly found in every household. However, for someone who cooks a lot, a meat grinder is a must-have. There are various types of a meat grinder and if you are in search of the best electric meat grinder, then you need to take into consideration the following details:
Check the power source –
It is best to use an electric meat grinder because it is safe and less tiring to use. Manual grinders are small and cheap but require you to do a lot of work. Electric powered meat grinders are a bit expensive but easy and comfortable to use.
Durability –
Make sure that what you are buying is durable and can last for the years to come. Choose the one that is made from high-quality materials. As much as possible, you have to avoid meat grinders made from plastic materials as they can be easily broken. For durability and longevity, you should go for cast aluminum body.
Choose the one made from stainless steel –
The cutting blade is probably one of the most important parts of the meat grinder. Choose a grinder made from stainless steel cutting blades as it is a strong and heavy duty. It does not rust, which makes food preparation as clean as possible.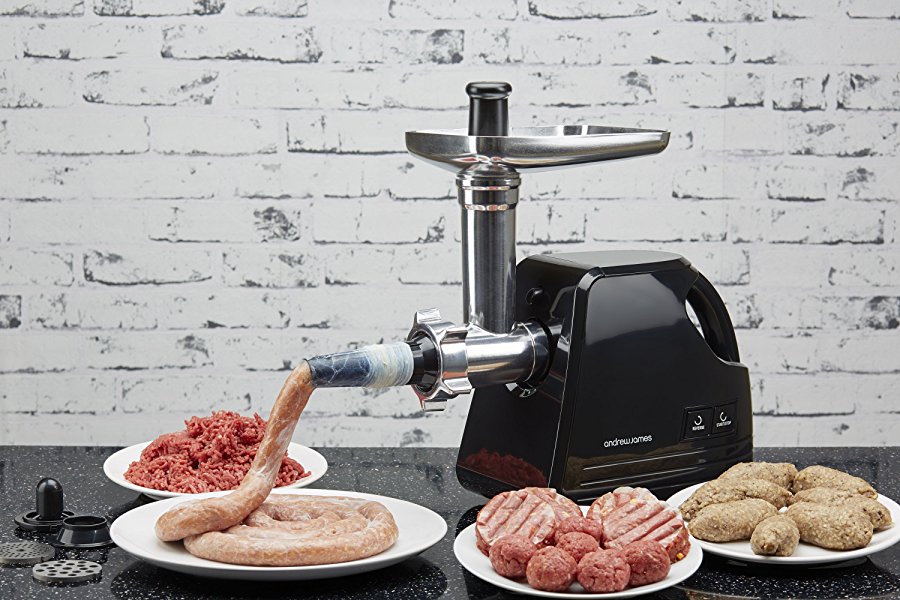 Ease of use –
A kitchen appliance should make your work easy and not the other way around. Avoid a meat grinder with complicated usage instructions. Always go for the user-friendly electric meat grinder.
Cleaning and maintenance –
Does the meat grinder require special cleaning technique? Is it difficult to clean? Keep in mind that you are processing raw materials and contamination may easily take place, especially if you are not going to clean thoroughly your kitchen appliance. The ideal meat grinder is the one that can be cleaned easily and thoroughly.
Choosing an electric meat grinder can be a daunting task, especially if you are a first-time buyer. To narrow down your choice and help you come up with the perfect choice, you need to take into consideration the tips mentioned above.