No matter how you are going to plan a special celebration, it's definitely fair to assume there will be a chocolate involved as we all know the fact for sure that the celebration of any kind of happy occasion is almost incomplete without a luscious chocolate. How about having dark chocolate preparation for a healthier sweet treat you will just L-O-V-E.
Dark chocolates and cocoa are filled with the antioxidants, a powerful agent against free radicals, which have been always associated with the serious health issues like cancer and heart problems. So, it's time to indulge in these delicious dark chocolate recipes with your family members or friends.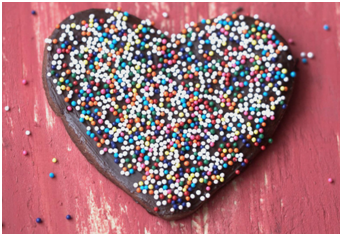 Little Heart Dark Chocolate Cookies:
These heart shaped cookies completely stand out from the rest. If you want to achieve the more smoldering dark chocolate look, you should avoid the pink or red icing. Adding Cayenne powder in the shortbread cookies would be a smart decision for achieving the right amount of heat. You can also make it taste more spicy by adding smoked paprika.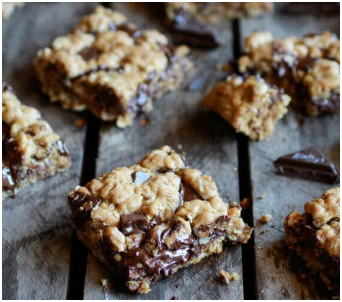 Dark Chocolate Chunk Oatmeal Cookie Bar:
This delicious treat may be having a genuine identity crisis: It is a bar? A Cookie? Or a Brownie? It simply doesn't matter. It's an out an out healthy dessert so being a health-concerned person, you simply don't need to resist yourself from having this dessert. Now you might be wondering to know the healthy factor of this bar. Well, the fiber in the oats, the anti-oxidants in the dark chocolate and coconut oil- are the ingredients that make this cake super healthy.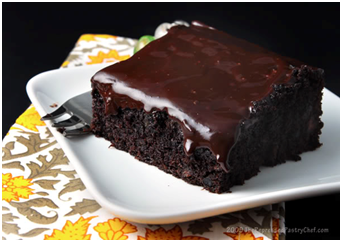 Dark Chocolate Zucchini Cake:
It's an aesthetic looking dark chocolate cake with a mouth-watering chocolate-espresso icing. This particular icing is what makes the cake appearing so enticing. It's very hard to guess the secret ingredient of this cake. Well, Zucchini is that secret ingredient and it makes the cake super moist without using the eggs. It could be a perfect egg-less treat for your closed one who is a veggie.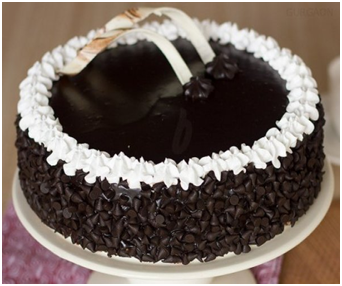 Dark Chocochips cake:
If you are looking forward to pampering your loved one with a highly delicious cake, this finger-licking, moist and crunchy overload of choco chips will delight the person's mood instantly with the very first bite. This melt in the mouth dark chocolate truffle cake is adorned and layered with luscious choco chips and richly whipped cream.
If you want to order choco chips cake for self-consumption or for your loved ones then you can opt for online cake delivery service from any reputed online cake shop that offers chocolate cakes.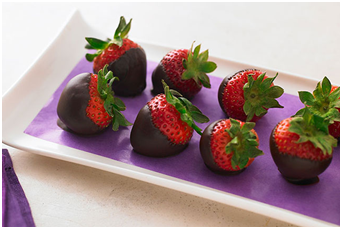 Chocolate Dipped Fruit:
If you want to express your love and affection towards your loved one, gifting a chocolate dipped fruit treat will be an excellent choice. Not only strawberry, but there are some other fruits that taste equally delish dipped in the good stuff. You can simply create a unique bouquet by dipping various berries in the melted dark chocolate. Stick them on the end of a skewer.
These are the super delicious dark chocolate treats that can make anyone fall in love with the dessert. It's time to give a nice treat to your girlfriend with one of such dark chocolate items.