Everyone has at least one special occasion in their life where they want to go to a fine dining establishment to celebrate in high style. For many people this may mean saving for months in order to afford to go to that extra special place. However, not all fine dining establishments offer equality when it comes to combining food and atmosphere. So just what makes a fine dining experience unforgettable for most people the quality of the food, or the overall atmosphere?
Atmosphere Wins Hands Down!
That's right, it really isn't the food in a fine dining establishment that makes people feel that the money is well spent. It is the feeling they have over the entire dining experience and for that you are going to need "atmosphere" and a lot of it. If your establishment doesn't impress from the minute that your patron sets foot through the doors until they they leave the parking lot then they simply aren't going to feel that their experience at your restaurant was worth the money they paid. While the food that your establishment serves should be part of the atmosphere, chances are if it was food alone that made up fine dining there are a lot of cafe's and diners that could charge some mighty steep prices.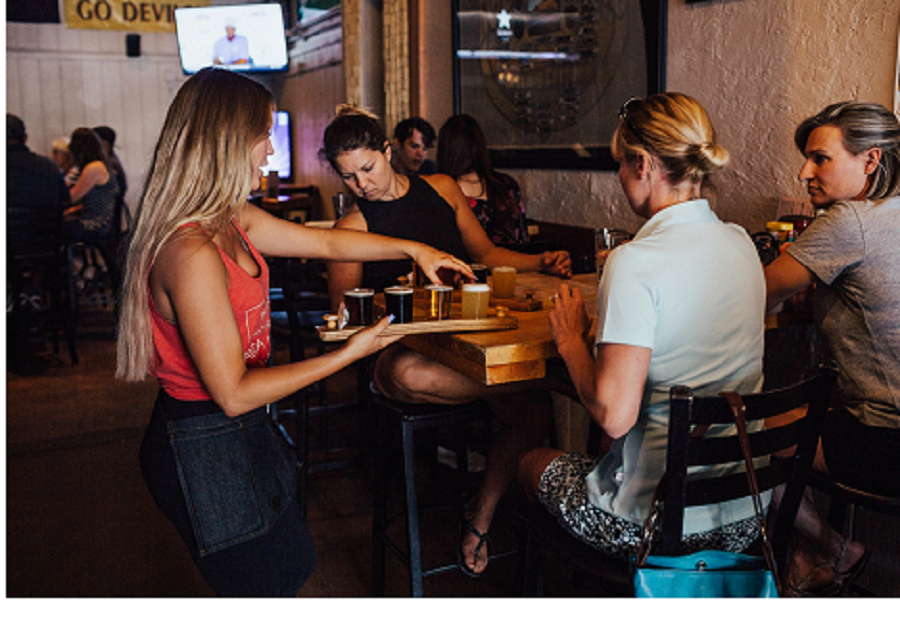 How Atmosphere Sets The Tone
Whether a patron is visiting your establishment for the first or fifteenth time, what they really want from a fine dining restaurant is that "one of a kind" experience that makes dining more than simply consuming food they don't have cook themselves, they want their visit to be something they will remember for years to come. This means that their entire experience must be a visual, sensual delight from beginning to end.
Whether your restaurant is decorated in Victorian splendor or the latest in trendy style you want the décor to be stunning enough to catch the eye, and encourage an emotional response from your guests without being too overwhelming. The décor should be the perfect backdrop for their celebration not be the main attraction. Attention to detail is therefore important because if one thing just doesn't fit it can leave a jarring note that leaves your guests feeling less than impressed.
Impeccable Service
The service your restaurant provides is every bid as important to creating the right atmosphere as the décor of your establishment. Your staff should be friendly in a highly professional manner and make each guest feel as though they are the most important person who ever walked through the doors of your restaurant. Part of a great dining experience is being made to feel like visiting royalty for the evening.
How The Food Adds To The Atmosphere
The food your restaurant serves should compliment the atmosphere. It should be appealing and attractive and be prepared and displayed in a way that only enhances the feeling of "specialness" that you have worked so hard to create. Food that is displayed well in served in the right type of atmosphere always tastes better than it actually is while even the best food that is served in an uncomfortable atmosphere is not going to taste good no matter how well cooked and attractive it may be.
Creating the right atmosphere for your guests is really what fine dining is all about.