Food is very important to keep us alive. That is the reason kitchen sometimes becomes the most favorite area of our house. As the kitchen is important to cook food, similar is the importance of ingredients for cooking. The pre-cooking food processing requires loads of patience and selectiveness. To keep your cooking mood intact, you should have proper processing instruments.
The mixer is one of the most important food-processing instruments. It comes in two categories – a hand mixer and stands mixer. Both are having pros and cons over each other. TheKitchenRevival brings a detailed comparison between the two variants.
The Hand Mixer
Benefits of using a Hand Mixer:
It costs less when compared to a stand mixture.
Due to its small size and no complexities in shape, it is easy to clean.
It does not require and fixed space in your kitchen. It helps you in space management.
It is efficient for quick tasks like whipping cream or egg whites or mix ingredients for your cakes and cookies.
Due to its complete portable nature, you can use it in any utensil you like. It is not bowl or utensil dependent.
Disadvantages of a Hand Mixer:
It is not having strong mixing capability due to its small motor.
Chances of splashing of ingredients being processed exist. This is due to the absence of any fixed mixing bowl unit. It requires a steady hand to operate.
It is difficult to maneuver the mixer in a bowl having a thick batter. Due to its small motor, it becomes tough for it to mix thick batters.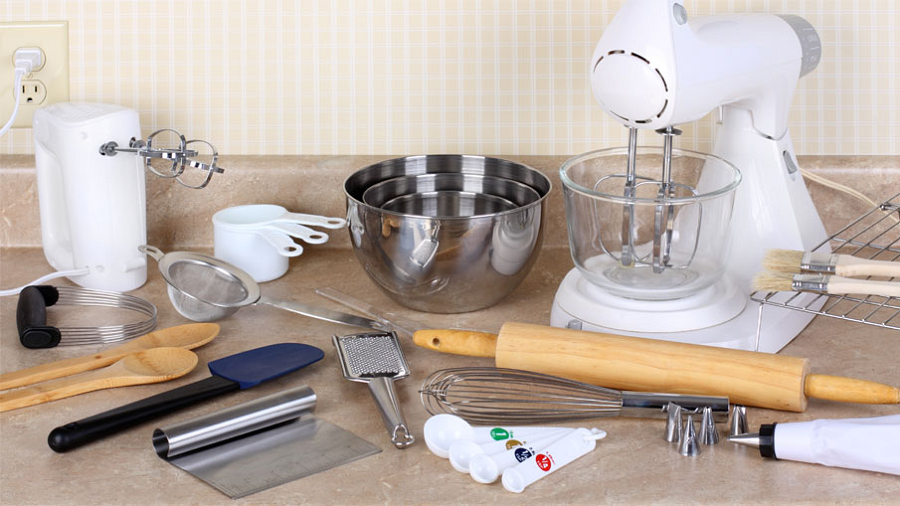 The Stand Mixer
Benefits of Stand Mixer:
The large mixing bowl attached with the mixer prevents splashing of the batter out of it.
You are not required to hold the mixer for long processing tasks. You can manage other errands while your batter is mixed or whipped in your stand mixer.
Irrespective of the thickness or density of the batter or dough, mixing is very easy.
Many variants of stand mixers are having programmable settings. Sound indicators such as buzzers, timers, and automatic stop are few such features.
Disadvantages of Stand Mixer:
Stand mixers are of higher cost than hand mixers.
Stand mixers are having many complex components. It is really tiresome and hectic to clean all of them properly. Hence, cleaning task is cumbersome.
They are bulky in appearance and mass. This makes them capture a great space in your kitchen.
The Kitchen Revival provides best deals for both the variants of mixers for their customers. Both of them can be handy when used purposefully.