Pizza is unarguably one of Australia's favorite food choices. There are so many different options to feast on that gooey slice of hot pie, at home, while out fine dining, from a food truck, for takeaway or even by pizza delivery. The beauty of pizza is that it caters to all budgets, taste buds and diets. There is no need for fork or knife also, the delicious pie can be eaten straight away and even on the go. Fancy toppings are not essential, moreover the use of simple and fresh ingredients, yet vegans, veggies, and meat lovers will find common ground on that circle shaped baked dough due to the endless variety of nowadays toppings.
Delicious, comforting and versatile, pizza has a proud and colorful history in our country, and today we are blessed with a variety of different pizza options.
Pizza Margherita was created first in Naples, Italy, around the end of the 19th century and back then, was no more than simply an oven-baked flatbread topped with tomato sauce, basil and mozzarella cheese. But today's pizza has become so much more than that and there are endless versions of the now illustrious dish.
As Italians' and Greeks migrated to Australia in the late 1940's, pizza began to become a part of Australia's food culture and favorite dishes. Since that time the pizza market has evolved rapidly and family-owned pizza stores started opening all over the country and let Australia's pizza evolve into something marvelous and unique due to the endless cultural crossovers and ingredients from all over the world.
Yet, Australia has been at the forefront of the latest pizza trend: Gourmet pizza. There is a growing interest in premium foods in the country that feature high-quality ingredients, thus why gourmet pizza is one of the fastest-growing segments of Australia's food market since more and more pie lovers prefer a pizza that's handmade with fresh, more sophisticated ingredients and created by using traditional methods.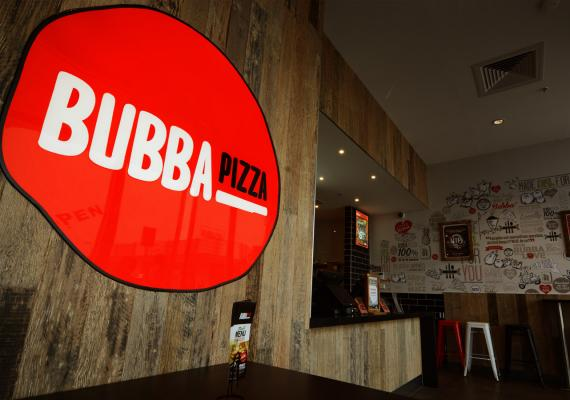 Prawns and salmon were a few common choices introduced when this new food trend started, as well as eggplant, feta cheese, eggs, and spinach. The innovative gourmet pizzas chefs started to focus on inventing unique flavor profiles with their pies, as well as integrating fresh, high-quality ingredients to create a whole new delicious identity.
After all, the toppings of pizza are a chance to show the flair for originality by individual chefs and restaurants.
Hence restaurant dishes and pizza delivery menus have changed considerably over the recent years, and although traditional pizzas remain popular, preferences are shifting. As we love our seafood, there are new tasty specialty toppings to feature this year. This is a wonderful opportunity for pizza-centered restaurants to grow away from heavy, traditional toppings, to more extravagant and light tastes. If you want to try something different on your next pizza, here are some seafood pizza toppings combos that might be right up your alley.
Garlic Prawn
Marinated tiger prawns, roast capsicum, spring onions, cherry tomato, fetta cheese, garlic, herbs, and lemon
Pesto Prawn
Pesto base, prawns, mushrooms, and parmesan cheese
Shrimp and Crab Meat
Creamy Alfredo sauce, shrimp, and crabmeat, sweetcorn
Pesto and Shrimp
Pesto sauce, shrimp, cherry tomato, feta cheese, mozzarella and parmesan cheese
Cajun Shrimp
Cajun-seasoned shrimp, red bell peppers, red onions and garlic
Seafood Mix
Shrimp, scallops, salmon, red onion, thyme, mozzarella cheese
Blue Cheese and Clams
Blue cheese sauce, anchovies, garlic, red onion, and clams
White Wine and Salmon
White wine cream sauce, salmon, scallops and marinated shrimp, spinach, fennel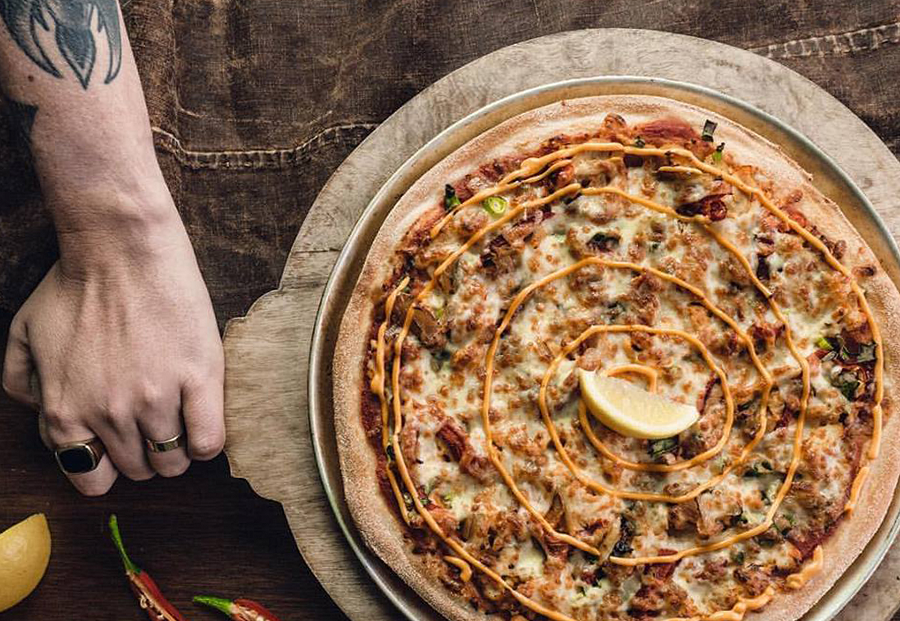 Bacon and Clams
Bacon, clams, broccoli, parsley, mozzarella and parmesan cheese
Mascarpone Cheese and Smoked Salmon
Mascarpone cheese topped with smoked salmon, capers, and red onion
Tuna and Olives
Canned tuna fish, red onions, and black olives
Anchovies and Ricotta
Anchovies, tomato, ricotta cheese and mustard greens
If you don't feel like going out and socializing after a long day at work, have a look at your favorite pizza delivery store menu. Remember you barely have to lift a finger to get one of this year's gourmet pizza specialty delivered right to your doorstep.