Fossix Coffee has been serving up artisanal bites and speciality coffee on Pitt Street since its opening in 2016. We caught up with owners Jeremy and Lindi Glass to learn more about what makes Fossix stand out from your run-of-mill CBD cafeterias.
What Was Your Inspiration To Start Fossix?
With this as the answer:
My experience of life with my European family heritage, was sharing conversation over great food and coffee experiences. At Fossix I welcome customers personally, as I like to create a warm customer experience.. Fundamentally, I desire to create an atmosphere that enables customers to relax, and be worthy of their daily schedule.
How would you describe Fossix Coffee to someone who's never been? What makes it unique compared to other Sydney CBD cafes?
Fossix Artisan Coffee & Kitchen is a refined hidden gem, which is in contrast to the busy Sydney CBD city cafe scene. We serve wholesome, nourishing real food. The seasons inspire our interesting menu, that will interest the most discerning palates.
What else do you offer apart from your highly rated takeaway coffee and sandwiches?
Expect to find hearty salad bowls inspired by Asian and Mediteranean flavours to keep you powering through the day. Our breakfast catering options are delicious, too. In the afternoon, check out our range of bite-sized sweet treats, including a decadent caramel slice, gluten free orange poppyseed slice or vegan chocolate chip cookie, hand-made by our in-house pastry chef.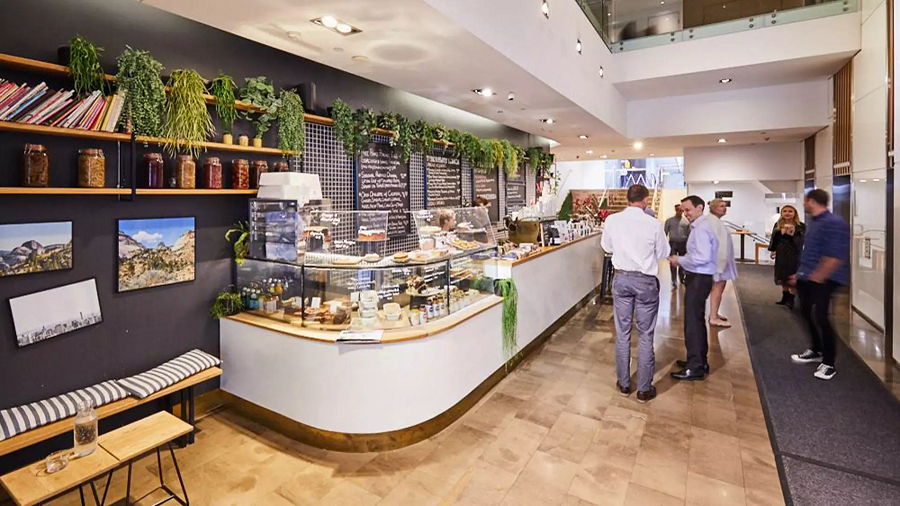 What are your favourite items on the menu currently?
Our chef-inspired weekly specials are always my favourite. This week we are featuring a Mediteranean inspired slow 10- hour roasted, lamb shoulder, served with couscous salad, and tzatziki,
Your coffee has been described online as "fruity" and "floral". What makes Fossix coffee blends so unique?
Our Fossix Signature Coffee is roasted exclusively for our cafe. A medium roasted coffee blend, offering a distinct warm character with caramel tones.
Do you have any single-origin blends available?
Fossix offer specialty Single Origin Coffee, which is our Resident Barista's global weekly pick, sourced from far off distant lands and roasted by the Reformatory or Proud Mary Coffee