Sand, sun, and surf. Beautiful beaches. Fantastic clubs.
Miami is a great place to live for anyone, but particularly for a young person. If you're young and single and moving to Miami, you can take advantage of the terrific benefits that come with living in the city. You don't need a big place to house a family, and you probably have a little more disposable income to get rid of. There are great food and entertainment galore to be had.
So why not take advantage of it? Here's what you need to know about your move—and where you should go to get food once you're in the neighborhood.
Moving to Miami
The drive into Miami can be a bad one if you're not aware of the traffic. It's a populous city, and the roads are often clogged with commuters headed home, work or one of the great beaches or attractions in the area.
Think about avoiding the Palmetto Expressway if you can on your way into town, and if you can avoid morning or evening peak hours, it's worth it. You'll have an easier time, especially if you bought a big moving truck, which can be harder to handle when there are a lot of people on the road with you.
If you don't have a permanent situation lined up right away, a self-storage facility like Extra Space Storage can be handy so you can drop some of your stuff. It can also save you a bit if you want to move into a smaller place first before spreading out a bit later.
If you've never lived in Miami before, it can be a bit intimidating trying to figure out where to live. There are a ton of great neighborhoods around that are safe, convenient and relatively affordable, though. And there's a rich, unique food scene that's special to each one
Neighborhoods
Many entrepreneurs choose to live in Coral Way, which is relatively close to downtown Miami and known for its beauty. Much of the neighborhood is Cuban, which gives it a unique flavor that you might enjoy.
A large chunk of the area speaks Spanish as a primary language, as there are many first-generation Americans there. Try stopping by Habana Vieja for some vaca frita de pollo and a mojito, and feel free to sharpen your Spanish if it's a little rusty.
Go west of Miami a little and you'll be in Little Havana, a very affordable neighborhood that's also largely Hispanic. There are tons of unique places to explore, from the markets to the array of small eateries.
The food is one of the main draws of the neighborhood, though—much of it is local, and the seafood is beautiful and fresh. The Camaronera Seafood Joint and Fish Market is a great spot to sate your craving for the ocean's bounty.
Wynwood is a thriving arts district, and it's packed with attractions that young singles will enjoy. Reasonably-priced housing and murals on practically every wall make it both a practical and an interesting place to live, and you can see graffiti artists practicing their craft every couple of weeks on the Wynwood Art Walk.
It's a great spot for craft beer, too, as many breweries are based out of the neighborhood—try Wynwood Brewing Company, which uses the local art with the local beer to make a truly local taproom experience.
There are a host of other neighborhoods you could enjoy, including Brickell (work hard, play hard) and Hialeah Gardens (great if you need to commute). Do some scouting and you're sure to find one that's right for you.
Food
Miami's a thriving food town, and there are some local favorites and specialties that you need to try that you just can't get anywhere else. Hunt for these once you've got the couch in its place and the clothes hung up in the closet.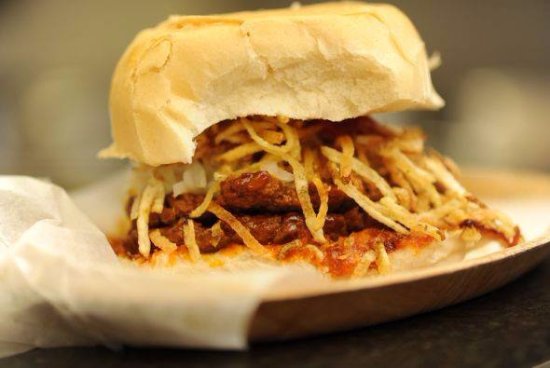 * Frita Traditional:
A frita is a Cuban take on the classic American hamburger, made with Cuban bread and papitas. Wash it down with a batido de trigo, a puffed wheat milkshake, for the full experience.
* Stone Crab:
This local delicacy is in season from October to May. Get some of the mild, sweet crab fresh from the ocean and enjoy it overlooking the beach.
* Croquetas:
These tasty fried snacks with meat filling are a street food staple. Grab them hot and fresh.
* Cortadito:
A Cuban take on espresso, this coffee drink is ubiquitous in the city. Get your caffeine the local way.
* Cubano:
The traditional Cuban ham and cheese sandwich is a staple of the city, especially the Hispanic areas. You'll find them everywhere.
* Ceviche:
You haven't lived until you've tried fresh ceviche, made with seafood plucked right out of the ocean. It's one of the biggest perks of living in Miami.
Miami is a beautiful city with affordable neighborhoods, great food, and fantastic local color. If you're thinking about moving there, don't wait. Go now.